Robotics and coding are becoming an essential part of our daily life and changing the way we do our jobs. It is therefore imperative for aspiring engineers to start young and develop their capabilities early on. With the smallest things in our environment, children can learn skills that will later help them become tech savvy. A recent Avishkaar survey of 5,000 parents shows that 53% are using the hands-on learning approach with DIY kits to maintain levels of interest in STEM and next-gen technology concepts.
With that in mind, we've curated a list of five educational craft kits from Avishkaar to instill next-generation tech skills in budding young engineers.
Robotics Starter Kit – Suitable for ages 6 and up, this kit is perfect for any child who enjoys playing with mechanix blocks or sets – it will help them move from basic craft skills to an area of ​​robotics more advanced and future-oriented. The kit program has been specially designed with the skill levels and attention span of children ages eight and up in mind, allowing children to dive right into robot making with this kit.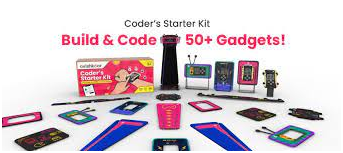 Encoder Starter Kit – The Encoder Starter Kit can be used to create 5 smart gadgets from scratch. It also comes with a mobile app from the Play Store which can be downloaded and projects can be connected and controlled with Bluetooth. The kit includes over 15 components that can be used to create 5 smart gadgets that can be used in real life. Equipped with tangible everyday items such as a smart watch, portable TV, arcade game console, and study lamp, it's the perfect way to start your child's journey to robotics.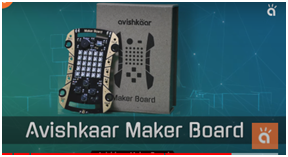 MakerBoard – Avishkaar's Maker Board is an easy-to-use electronic platform that kids can use to create fun, intuitive and innovative projects. It consists of a 5X5 LED matrix, built-in buzzer, push buttons, reset switch, Bluetooth and GPIO pins. The Maker Board is suitable for students from 8 to 15 years old.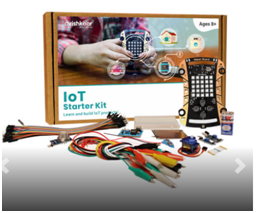 IoT Starter Kit – The IOT Starter Kit comes with over 40 pieces including programmable manufacturing board, USB cable, jumper cables, crocodile connector, breadboard, resistors, battery, LEDs, servomotors and many sensors (ir, rain, smoke and light). It is ideal for children aged 10 and over. A multi-colored kit, it can complete over 100 projects and help kids learn coding, electronics, IoT, sensor interfacing, and app development from scratch.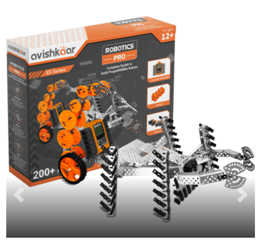 Robotics Pro Kit (ER Series) – This kit is aimed at training future innovators and is ideal for 12 year olds who have never done coding or robotics before. If robots like Iron Man and Transformers excite your kids and they would like to make such machines for themselves, then this kit is perfect to make your child's dream come true. They don't need to wander around putting together individual components, this is an all-inclusive kit to help your kids design exciting projects.
Key words : Education, educational technology toys
Source link