Santa's elves are facing some shrewd competition this year from businesses on the main street of Palestine. From classes to free craft activities, kids of all ages will be inspired to have a little fun and create while visiting downtown boutiques.
Holiday ornaments
Old Town Vintage and More is having an open house on Saturday December 11 with free cookies and hot chocolate. Kids can have fun decorating ornaments while their parents go shopping, then bring them home to hang on the Christmas tree.
Old Town Vintage and More is open 10 a.m. to 5 p.m. Tuesday through Saturday. For more information, visit the store's Facebook page or call 903-221-6233.
Chloe & Claire Company, 304 E. Crawford St. in the Old City of Palestine. specializes in tailor-made items for infants, children and adults. They are offering "Make Your Own Ornament" sessions for $ 10 per ornament from November 23 through December 22.
The store is open from 10 a.m. to 6 p.m. on Thursdays and Fridays and from 10 a.m. to 4 p.m. on Saturdays. For more information, visit the store on Facebook or call 903-922-6954.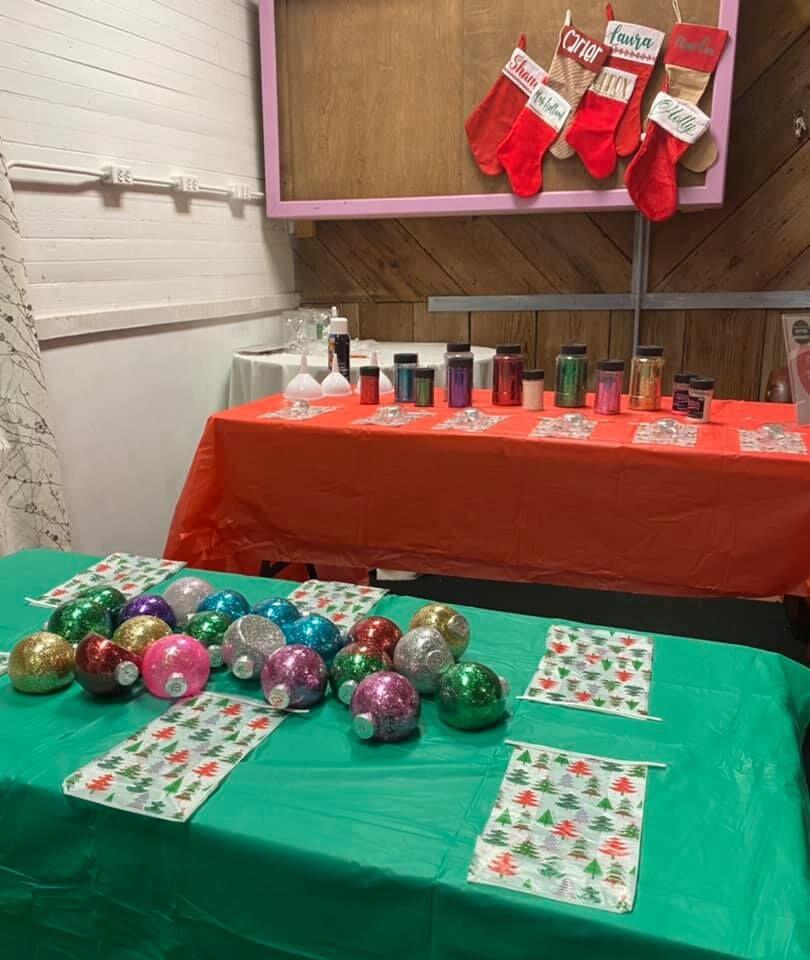 Cookie decoration
Lulu & Kakes Cupcakery & Sweet Shoppe inside Old Magnolia Mercantile, 115 W. Main St., offers a Santa Claus Cookie Workshop at 2 p.m. on Saturday, December 18 for children 0 to 12 years old. Children are invited to decorate cookies for Santa Claus and parents. are required to stay while the children are working in the kitchen. The cost is $ 25 per child.
Co-owner Judith Cantrell said she enjoys inspiring kids to be creative.
"Our number one rule is to have fun, to do damage," she said. "They are not limited; they can create whatever they want, I want them to create and have fun and create a lasting memory.
For more information, visit Lulu & Kakes on Facebook or call 903-392-7917.
Glassware, wood and watercolor
JR Lonestar Glassworks is one of the newest craft venues in Palestine and offers classes by artist Renee Capel Sutherland.
JR Lonestar offers evening classes with adult glassblowing lessons from 6 p.m. to 9 p.m. on Friday evenings for $ 37.50 per person. Dining options at local restaurants are available at an additional cost. Glassblowing lessons are also available by appointment on Sundays and Mondays in November and December.
Sutherland said she enjoys teaching and offers painting lessons to children for $ 15 per person on Tuesdays in November and December by appointment. Adult watercolor and wood painting lessons are offered on Thursdays in December at a cost of $ 20 per person, also by appointment.
"I want to do hands-on art with adults and kids," Sutherland said. "My grandchildren are blowing glass at the age of three and a half."
The glassware store also carries a variety of new and vintage gifts from local artists and is located at 211 W. Oak St. Visit JR Lonestar on Facebook or call Sutherland at 903-360-3854.
Squash bird feeder
Children 12 and under and their parents can register to make a Snowman Gourd bird feeder from 1 p.m. to 2:30 p.m. on Saturday, November 27. Katy and Lisa Power from Katy's Gourd Wagon will be teaching the class inside JR Glassworks, where some of their gourd products are on display.
"Birds need to eat in the winter, so how about making one of these cute gourd-shaped bird feeders," Power said. "This course is intended for children under the age of 12, but parents are encouraged to assist and help their child."
The cost is $ 15 per child, all materials provided. Fees must be paid to reserve the place for each child. Call Power at 903-288-9851 to make a reservation.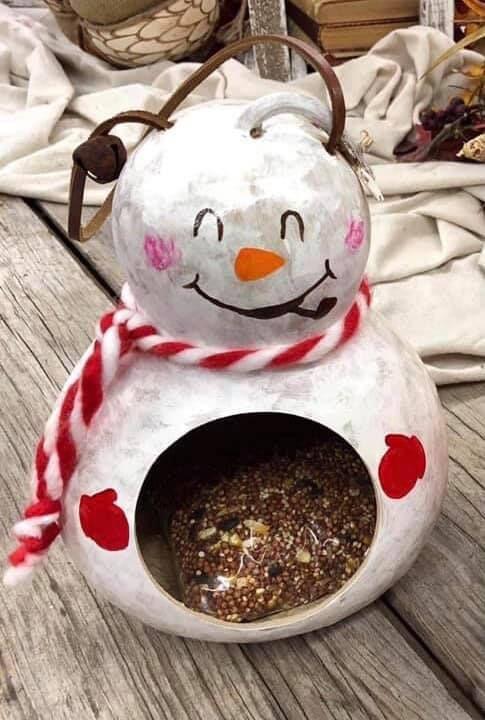 Wall art and door hangers
At the Painting Poodle, a class taught by artist Lori Bearden at Eilenberger's Bakery, 512 N. John St., on the first Monday of each month, guests paint a holiday-themed door hanger or canvas. The December class meets from 6 p.m. to 8 p.m. on December 6.
Guests for Bearden's group class range from couples to moms and daughters to friends. Bearden encourages participants to check out the design in advance and register on the Painting Poodle Facebook page. The course costs $ 35 per person and refreshments are provided.
Source link